Few things are as messy as war. Cause and effect, right and wrong: our foundational truths unravel in the face of violence and bloodshed.
This has not always been the case when it comes to the art of war. Classical depictions of war were grand, complex compositions, often mythological or generalised. In medieval times, the Bayeux Tapestry charted a clear narrative thread through text and image. The Renaissance revelled in large-scale battle scenes; so too the Romantics: from the grandeur of assembled armies to the heroism of the individual.
What happens when war imagery is disseminated online and through the news media? Or refigured by an artist?
The First World War put an end to the glorification of war. After Otto Dix and Paul Nash came Picasso's Guernica. Photography emerged to document the horrors of the newly mechanised forms of warfare. More recently, Tim Shaw's Casting a Dark Democracy recreated the cruelty perpetrated in the Abu Ghraib prison complex in Iraq.
Operating, like Shaw, at a mediated distance from the event, are the paintings, drawings and sculptural objects of Phill Hopkins. Incorporating a variety of media (gloss paint, spray paint, oils), Hopkins' 2014 series Scenes from an Execution Variations examines our contemporary relationship to warfare and its aesthetics. The range of textures and marks foreground the status of each work as an object in its own right. Overlapping layers, drips, smears and splashes all point to messiness and complexity.
Each asks new questions. What happens when the imagery of violence is disseminated online and through the news media? Or when this imagery is appropriated, analysed and refigured by an artist? And what happens now when the resulting paintings are viewed in turn online?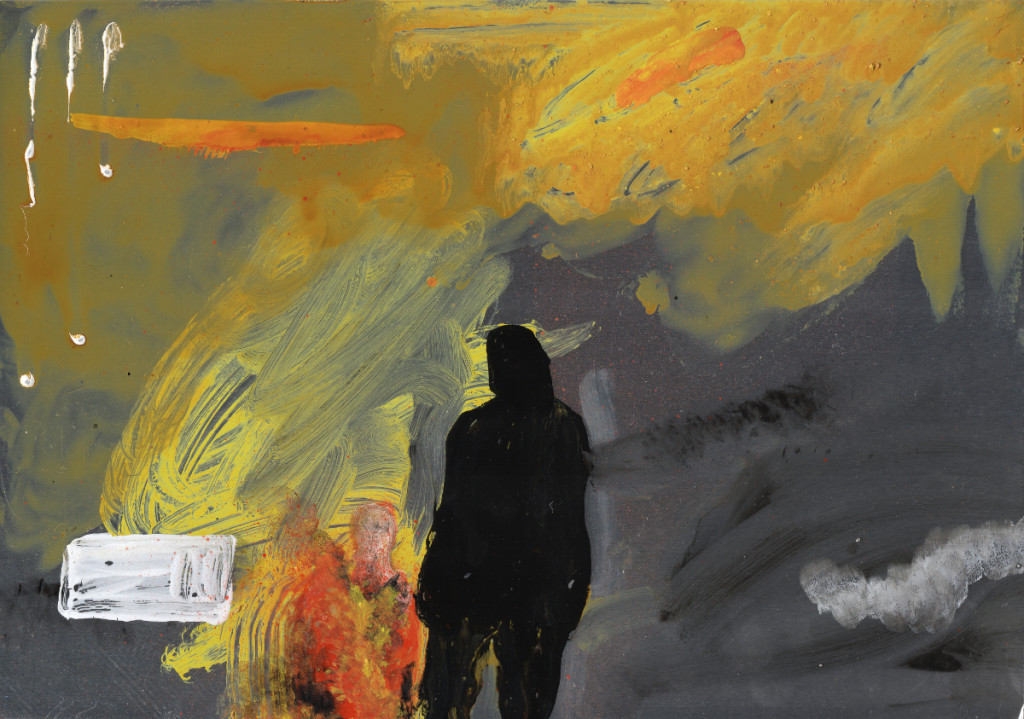 Part of The Learned Pig's Clean Unclean editorial season, March-May 2015.